WELCOME TO HOME OF INDIAN FIGHTER KITES

A Profile of the Kite Industry's Highest Flyer.
KITE CENTRE is today the leader of India's kite manufacturing industry. Drawing upon five decades of experience, Kite Centre a have taken out expertise beyond India's shores as well, to capture an important segment of the International market.
Kite making has grown far beyond its humble origins as a handicrafts or cottage industry. Today the kite manufacturer uses fairly advanced techniques such as mathematical methods to control selection of sizes, shapes, papers of high quality, threads and 'manjhas'.
Highly skilled and experienced workers at our KITE CENTRE produce the best kites in India. We keep a watchful eye on changing markets and manufacturing methods to satisfy each of our customers, in India and abroad.
These pages will, we hope, guide you through the range of Fighter Kites, Publicity Kites, Greeting Kites and all other Fancy items , Spools and cutting Lines
For all your requirements, come to our Kite Centre. We'll get you 'high' on the pleasures of kite flying.
This Site is Always Under new updation, please visit us again.
---
Kite Centre
Shop No.3, Gulistan Apartment,
404/405, New Hall Road,
Halav Pull, Kurla(W),
Mumbai-400 070. INDIA.
Tel.: (91) (22) 516 4925
Telefax : (91) (22) 515 3789
Email : globtec@bom3.vsnl.net.in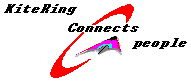 Click here for other kitepages:
[ Next | Next 5 | Previous 5 | Random | All | KiteForum
Want to join the KiteRing Connects People?
"Search Web Search"
LE FastCounter